Erie, Pa., January 21, 2022 The board of trustees at Marquette Savings Bank has announced that Michael Edwards, the bank's longtime chief executive officer of 20 years, will retire in July 2022. After an extensive process that included the engagement of a CEO succession firm, along with a review of national and internal candidates, the Marquette board of trustees has appointed the bank's executive vice president and director of business banking, John Dill, to succeed Edwards.
"Marquette has enjoyed remarkable success under Michael Edwards over the last 20 years," said Stephen Danch, chairman of the board of trustees at Marquette. "His ability to navigate the direction of the bank during tremendous changes in banking is a testament to his leadership. The process of finding a new CEO began more than two years ago. The board worked with Kaplan Partners, a national succession consulting firm, to identify critical-to-success attributes necessary to lead Marquette into the future. In addition to a result-driven track record and leadership qualities, the board valued local knowledge, alignment with the Marquette 'hometown touch' culture and community commitment. John Dill exceeded all our prerequisites."
The CEO transition will begin April 1, 2022. At that time, Edwards will become CEO emeritus to assist in the leadership transition until he retires in July.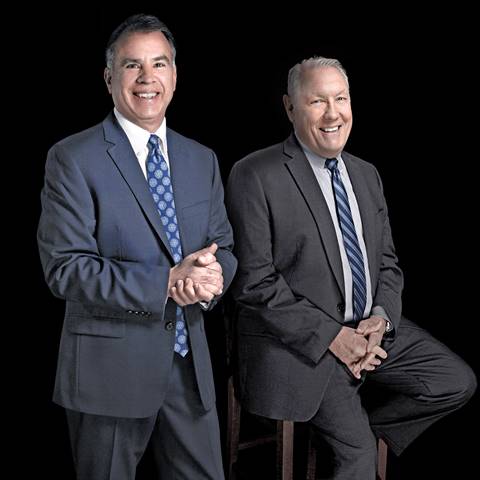 John Dill is no stranger to Marquette Savings Bank, having started his career there as an accountant in 1985. He rejoined the bank in 2017 as vice president of business banking after spending more than 21 years in commercial banking throughout our region. Since rejoining Marquette, Dill's responsibilities have progressed from senior vice president of business banking to executive vice president, director of business banking. Most recently, John assumed oversight for the loan department in addition to his duties in business banking, becoming executive vice president, chief lending officer. During his tenure, the business banking book of business and personal loan volume have grown significantly, realizing a record-breaking year in 2021.
Dill's expertise helped the bank attain national recognition for its ability to secure Paycheck Protection Program assistance for local businesses during the height of the pandemic, helping local businesses remain viable while retaining employees. "Throughout John's tenure, he has demonstrated his ability to attract talented professionals, inspire teams, guide cross-functional departments and build business," said Danch. "He brings a well-rounded set of skills necessary to continue the momentum Michael Edwards has achieved and to define the direction of the bank for the future."
Edwards started his Marquette career in 1988 as an accountant at a time when the bank's total assets were just over $217 million. He was promoted to vice president and controller during the 1990s and became CEO in 2002, succeeding longtime CEO Frank Vogt. Today, Marquette's total assets are $1.2 billion.
Edwards's tenure coincided with incredible evolution in the banking industry. "Michael oversaw significant changes that transformed Marquette into the community bank it is today," said Danch. "The changes he oversaw are, without a doubt, the main reason Marquette is recognized as one of most financially strong community banks in the country — and is the only remaining locally managed bank in Erie and Crawford counties."
Marquette consistently ranks among the very best financial institutions receiving a 5-star ranking for security, strength, and reliability from BauerFinancial, Inc. for the past 33 years (132 consecutive quarters).
Edwards increased Marquette's geographic footprint — doubling the number of branch offices — and recently expanded its downtown Erie headquarters. In 2021, Marquette's new Operations Center, which includes an Innovation Learning Center and Training Center located at 930 Peach St., was completed in the heart of Erie's Innovation District.
During his tenure as CEO, Edwards added 108 jobs spanning Erie and Crawford counties. The bank has consistently been ranked by the Best Places to Work in Pennsylvania (2017, 2018, 2019, 2020 and 2021) and one of American Bankers Best Banks to Work for (2018, 2019, 2020 and 2021).
"For me, leading Marquette has always been about creating an environment where employees can be their best," Edwards stated. "As an organization, it has always been about doing our very best for our retail and business customers. Looking back over the last 20 years, I am very proud of what we have all achieved together. It's been a privilege to work with such an exceptionally dedicated and skilled team of management and staff. With the support of the board, they have all worked hard transitioning to the community banking model we see today to better serve the retail and business customers of Erie and Crawford counties. Marquette is well positioned for future growth and I am very excited about what the team will achieve in the future under John's leadership," said Edwards.
John Dill will assume duties as CEO on April 1, 2022. "I look forward to continuing the momentum Michael has established here at Marquette, and working toward attaining the goals and expectations the board has for our organization," said Dill. "I am fortunate to be able to be a part of an organization with such a strong culture of customer commitment and the ability to make a difference right here in our community. It is a responsibility that I take very seriously."
Michael Edwards' Accomplishments
Edwards increased Marquette's geographic footprint, constructing three additional full-service offices in Erie, and adding a drive-thru branch office on Park Avenue in Meadville. In late August 2009, Marquette acquired three former National City offices in Crawford County, effectively doubling the number of branches under his tenure.
In 2013, Marquette embarked on a $3.2 million capital improvement project in Meadville that included the demolition of its drive-thru branch on Park Avenue. And the construction of a full-service, regional office in its place. More improvements followed including the construction of a new drive-thru office on North Street.
In 2016, growth in business banking was the catalyst for additional investments in facilities. In Crawford County, Marquette's South Main office was remodeled to accommodate business banking growth resulting in a Business Banking Division office.
In 2017, the bank purchased the building at the corner of West 10th and Peach streets for a planned expansion of its downtown headquarters. Work was completed at Marquette's Vernon Township office, creating a modern branch to replace the smaller Walmart in-store branch office, along with the restoration of its Conneaut Lake office.
In 2021, Marquette's downtown expansion of its headquarters located at 930 Peach St., in the heart of Erie's Innovation District, was completed. The 15,000-square-foot building addresses the future-growth needs of the bank and showcases the commitment to downtown Erie, ensuring customers can embrace and leverage innovative banking technology in a safe and secure manner.
Today, Marquette has over $1.2 billion in assets, 150 employees, and 12 locations in Erie and Crawford counties.