Advantages of Financing Construction with Marquette
Marquette specializes in home construction financing. We make sure contractors are paid promptly at each stage of construction to keep work on schedule and on budget. Construction loans at Marquette offer these important advantages.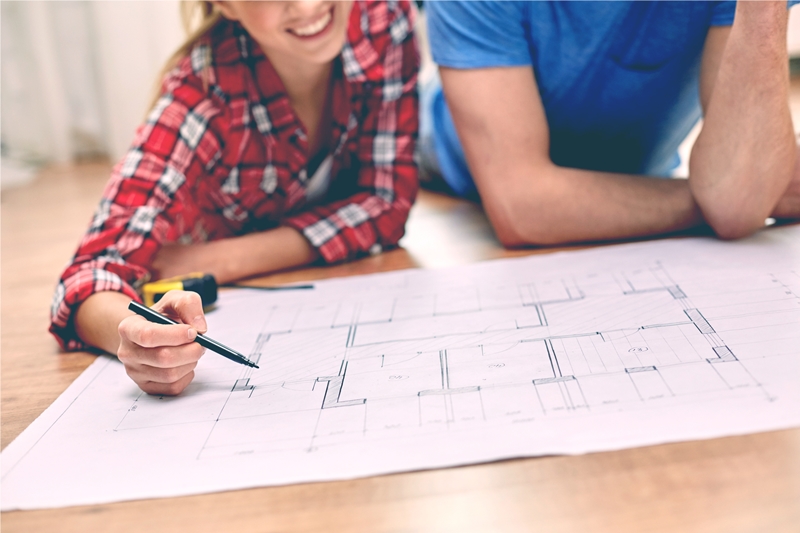 Stay on Schedule
Timely stage of construction payments to your contractor ensure the building process stays on schedule. Because Marquette is the only locally headquartered bank, stage of construction inspections and payments are approved and processed here locally by Marquette – not by someone who needs to drive in from out of town. Costly delays are avoided and you move into your dream home faster. Learn what Marquette does to help you stay on schedule in this video .
One Loan, Not Two
Some lenders offer a construction loan upfront then require a mortgage after the home is built, forcing the home buyer to incur the cost of two closings. Marquette requires just one closing for the construction phase and permanent financing. Click the video link to hear how to avoid mistakes when financing your home construction .

Speed
We've streamlined the mortgage loan process so you get approvals quicker. We have more loan originators than any other regional financial institution, so you are never waiting long. All underwriting, servicing and loan decisions are handled weekly right here. Click the video link to hear how Marquette has streamlined the mortgage process for you .

Personal Contact
You'll always have a local loan expert – one main point of contact – you can rely on to guide you through every step from pre-qualification to loan closing. Mortgage loan originators have direct contact with loan decision makers, not a computer that makes decisions based on numbers or a person out-of-town you never met. Click the video link and listen to a Marquette customer's construction loan story .
More Choices
In most situations, escrowing for taxes and homeowner's insurance is optional and it's free of charge. Plus, buyers have their choice of legal counsel for closings.
More Savings
Unlike many lenders, Marquette does not charge a broker fee, additional underwriter fee or fee for escrowing funds. The fees Marquette does charge are affordable and straight-forward so you know just what the fee represents.
Local Customer Service
At Marquette, we service 100% of our loans locally for as long as you have your loan. Many lenders will sell your mortgage to investors you've never met, leaving it up to you to figure out the answers to the questions you'll have later. Marquette is always here for you, now, or 30 years from now. Watch this video and see the importance of local customer service .
Loan Choices
We offer a variety of mortgage loan options, including bridge loans and portfolio loans — loans kept on our books for the entire duration of the loan. These can be more advantageous to borrowers for situations other financial institutions are not able to finance. Unable to put 20% down? Let us explain your options.